It's Easter-time again, so let's look at some gospel passages.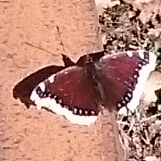 Matthew
Luke
Or what man is there of you, whom if his son ask bread, will he give him a stone?
Or if he ask a fish, will he give him a serpent?
If ye then, being evil, know how to give good gifts unto your children, how much more shall your Father which is in heaven give good things to them that ask him?
If a son shall ask bread of any of you that is a father, will he give him a stone?
or if he ask a fish, will he for a fish give him a serpent?
Or if he shall ask an egg, will he offer him a scorpion?
If ye then, being evil, know how to give good gifts unto your children: how much more shall your heavenly Father give the Holy Spirit to them that ask him?
This, against a background of:
Exodus 20:12/Luke 18:20 τίμα τὸν πατέρα σου καὶ τὴν μητέρα σου — honour your father and your mother
Luke 2:48:49 (Jesus' parents find him in the Temple) "And when they saw him, they were amazed: and his mother said unto him, Son, why hast thou thus dealt with us? behold, thy father and I have sought thee sorrowing. And he said unto them, How is it that ye sought me? wist ye not that I must be about my Father's business?" (King James version)
… and especially John 8:31-47,49 where some people claim to be the offspring of Abraham and God and Jesus is not so sure of that as they seem not to do the deeds of Abraham or God.
Really, the way to understand Mt 7:9-11/Lk 11:11-13 is to make a chart.
| | | |
| --- | --- | --- |
|   | They honestly think they are children of God | They don't really think God is their father |
| Treat their children well | They can rely on God to treat them well | They can't both claim that parents always treat their children well and that God is a threat |
| Malignant towards their children | They are not children of God or of Abraham | ? … |
Then there is Luke 14:25,26:
Συνεπορεύοντο δὲ αὐτῷ ὄχλοι πολλοί, καὶ στραφεὶς εἶπεν πρὸς αὐτούς:
Come with him were large crowds and turning, he said to them:
εἴ τις ἔρχεται πρός με καὶ οὐ μισεῖ τὸν πατέρα ἑαυτοῦ καὶ τὴν μητέρα καὶ τὴν γυναῖκα καὶ τὰ τέκνα καὶ τοὺς ἀδελφοὺς καὶ τὰς ἀδελφὰς ἔτι τε καὶ τὴν ψυχὴν ἑαυτοῦ, οὐ δύναται εἶναί μου μαθητής.
If someone comes to me and isn't frustrated with their father, their mother, their wife, their children, their brothers, their sisters and even their own soul, they can't be my disciples.
You probably saw what I did there. μισεῖν is usually translated as 'to hate'. My reasoning is Greek has other words for hate στυγέω, φθονέω and Chantraïne writes:
Sens: »haïr, ne pas accepter« (on peut haïr un vice); exprime un attitude plus qu'un sentiment, etc., chez Hom. avec l'infinitive »ne pas accepter«
— page 705.
Is this verse in Marcion's version? Roth is not sure and refers us to Panarion ἔλεγχος ο:
Here, Saint Epiphanius tells us Marcion's version contains an addition (probably in Luke 23:2) to the effect that the crowds who wanted our Lord executed, accused him of prohibiting people from ἀποστρέφοντα τὰς γυναῖκας καὶ τὰ τέκνα — dismissing their wives and children, or perhaps the other way around, that he commanded them to. Epiphanius refutes this accusation as if it were made by Marcion and not by the crowds in Jerusalem. In the process, he mentions that Jesus really said: (and here, let's compare his text with NA/RP)
| | |
| --- | --- |
| Epiphanius | NA/RP |
| ἐὰν μή τις καταλείψῃ πατέρα καὶ μητέρα καὶ ἀδελφοὺς καὶ γυναῖκα καὶ τέκνα καὶ τὰ ἑξῆς, οὐκ ἔστι μου μαθητής | εἴ τις ἔρχεται πρός με καὶ οὐ μισεῖ τὸν πατέρα (ἑ)αυτοῦ καὶ τὴν μητέρα καὶ τὴν γυναῖκα καὶ τὰ τέκνα καὶ τοὺς ἀδελφοὺς καὶ τὰς ἀδελφὰς ἔτι τε/δε καὶ τὴν ψυχὴν ἑαυτοῦ, οὐ δύναται εἶναί μου μαθητής |
Epiphanius explains that this was "οὐχ ἵνα μισῶμεν πατέρας" — not in order to hate/reject/be frustrated with parents, but in order to avoid getting lured away from true faith by their social pressure.
It's a pretty good explanation. But there isn't much support for reading καταλείψῃ 'to leave behind' instead of μισεῖ. μισεῖ is the difficult variant, has lots of manuscript support and the Syriac and Gothic versions use words like fijaiþ 'be enemy of', going even further away from the sense of καταλείψῃ.
As many people in the early church naturally appreciated the opinion of other illustrious persons in their community almost as highly as those of the gospel authors, it seems to have been common to copy not only the biblical text of a manuscript but to add commentary from a highly respected elder, bishop or similar, which raises the possibility a part of this verse may have been commentary. What if the original statement was simply:
If someone comes to me and μισεῖ not his father, his mother, yeah even his own soul, he cannot be my disciple.
Someone may have asked: How do you reject your soul?, and in accordance with the view of the soul held by Marcion and his Church, as described in Panarion 42:4,5, they would have added in wife, children and brethren. Maybe. If so, since persons who are relatively intelligent and zealous will typically become frustrated with their relatives, and especially their parents, this could have been a way for Jesus to select disciples who could represent his teachings well and disseminate them effectively.
In Europe, at this very moment, lots of people are frustrated with their parents deceit and malignancy as the generations born -30, -40, -50 and -60 decided to abandon Christianity, dissolve the institutions of society, run dysgenics programmes, outlaw marriage, institute corruption, destroy culture and rob their children of their heritage and give it away to immigrants from and residents of Africa and the Middle East. What can we do?
We will have to honour our heavenly Father, rather than our parents on Earth. And if we are given a chance to become parents ourselves, which is unlikely, we will certainly not repeat the sins of our parents.